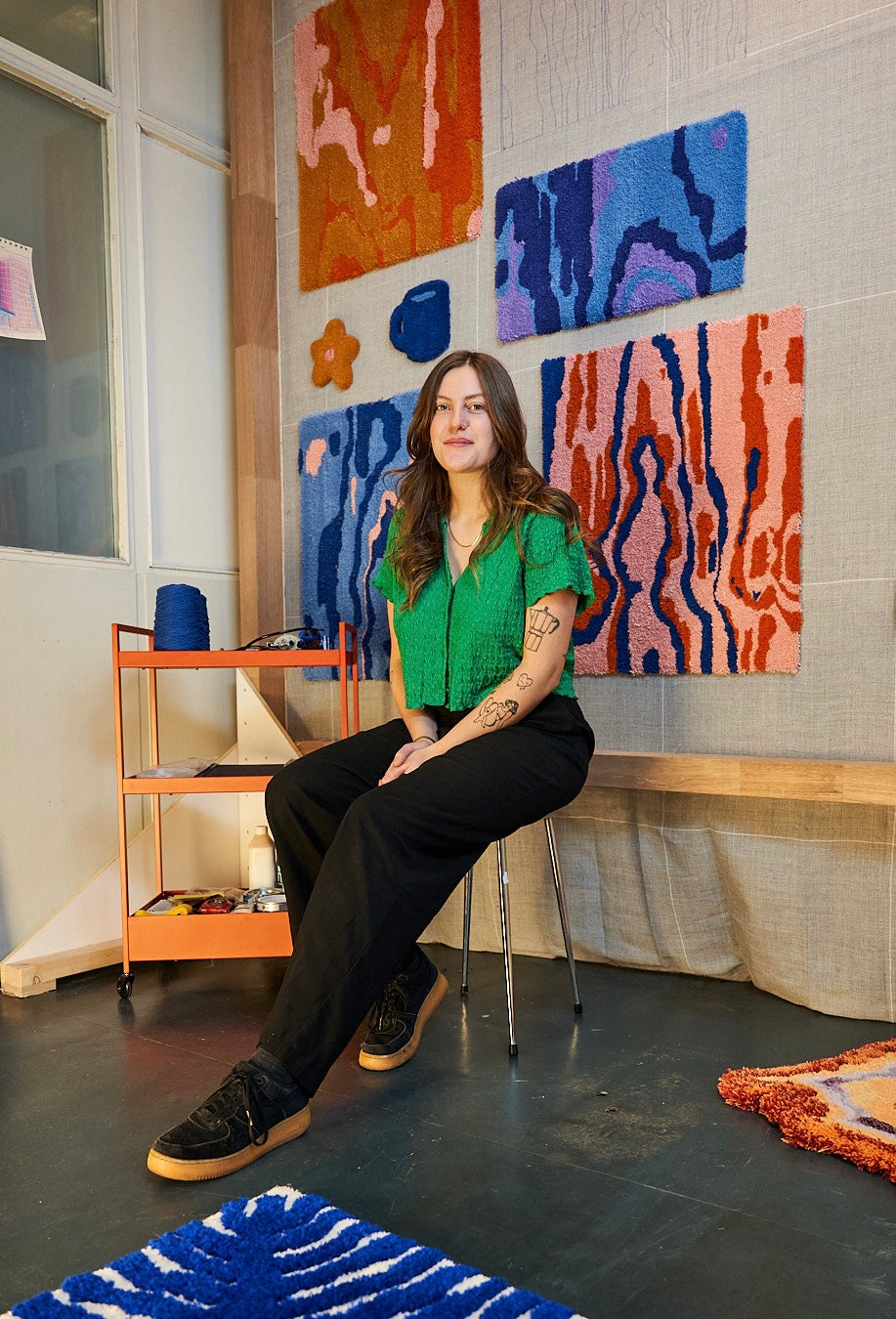 My name is Poppy, founder of Studio Poppies. Created to bring a pop of color in your home.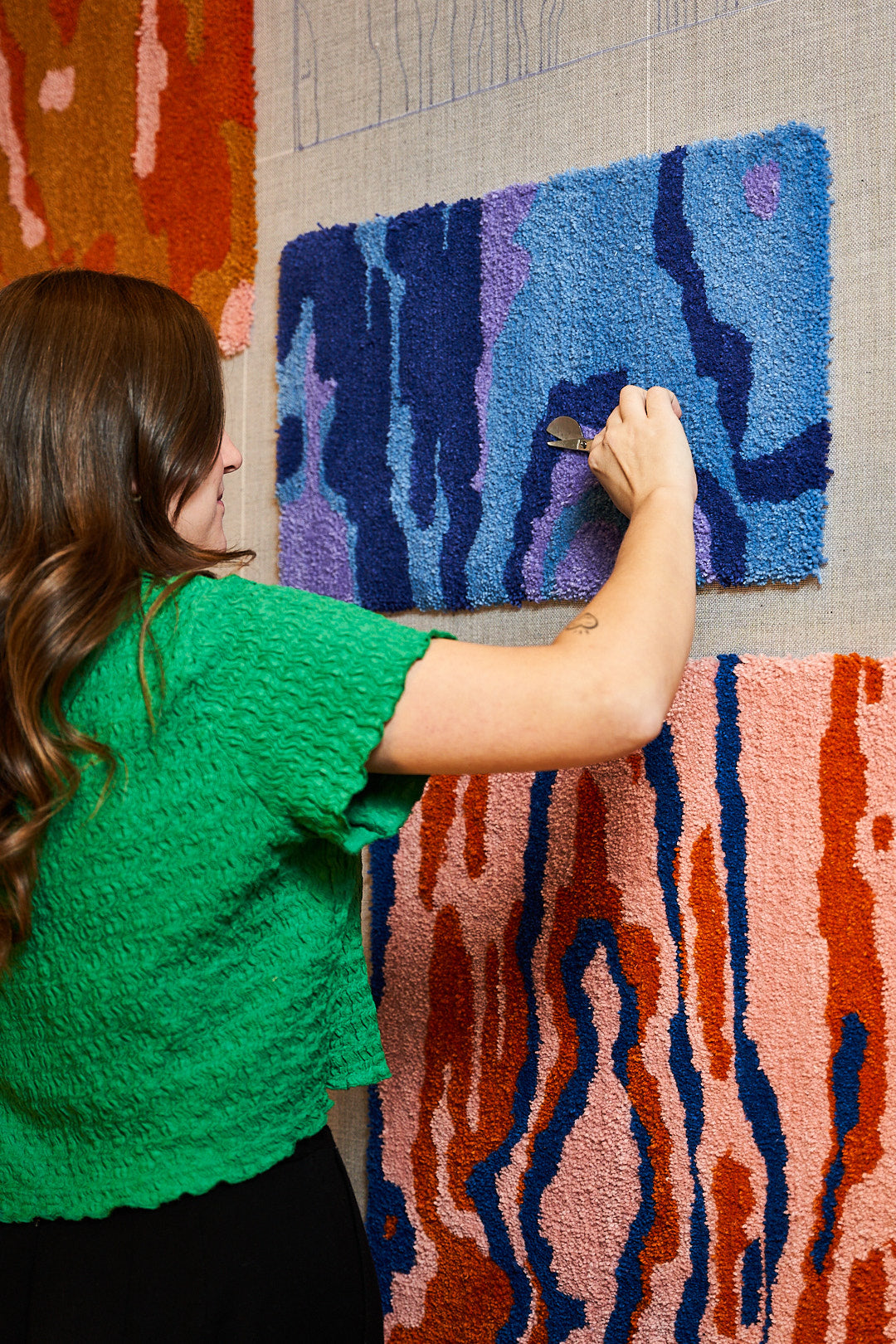 Studio Poppies was founded in 2022. After exploring multiple creative disciplines, I came across Tufting. This is the perfect combination of working with textiles and graphic design. A life long love of mine. Tufting for me is painting with wool.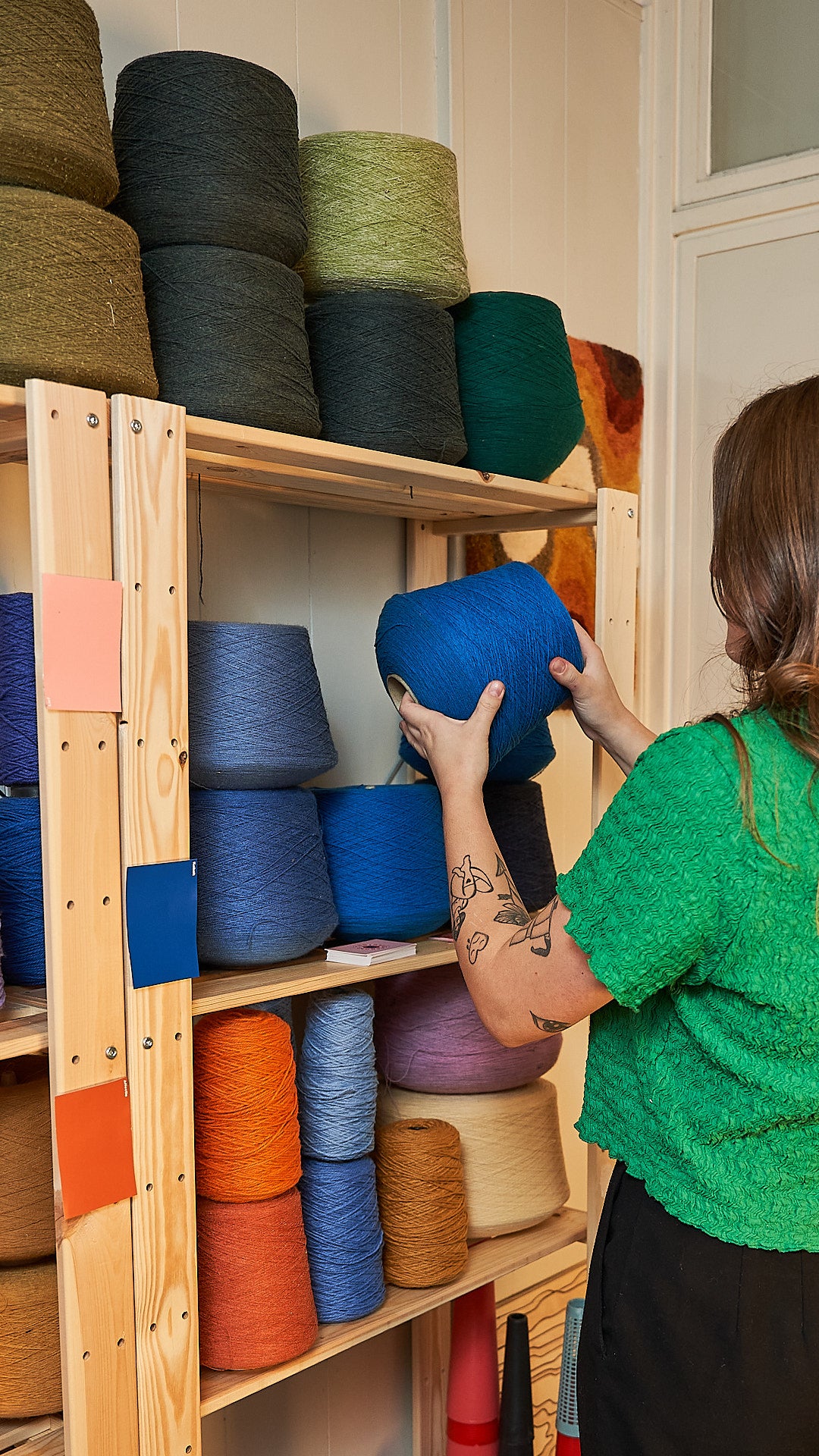 After an internship as a tufting instructor at the Textile Museum in Tilburg in 2022. I recently graduated from the HKU. At the HKU I followed Arts and Economics, focussing on visual arts and design. For my graduation project I did a research about the wool industry in The Netherlands. The project and its results will be available to the public on request.